Who doesn't want to edit photos free with fun? Literally everyone!
Spread the word about this free photoshop alternative, share this cool photo editor with your family and friends,
Welcome to FreePhotoTool (A Free Photoshop alternative)
Photo editing is an art when you use our Free photoshop online alternative,  Web tools come in handy when you cannot afford the expensive desktop-based software like Adobe Photoshop (But it's worth it, when you can), try "FreePhotoTool" which has many basic features of photoshop for free (The world's most popular Image editing program for PC and Mac)
You'll rarely see graphic designers that don't have this software installed on their PC because it is an advanced software for editing any image.
But what do you do when you are away from your home or using a new computer or laptop?
FreePhotoTool comes into play, it is a browser-based free photo editor, the best online photoshop alternative.
It is very much useful and a must-have website for peoples who want to create or edit photos Online without downloading or installing any computer program
Moreover, If you're looking for an image editor that can help you create amazing graphics, banners, and logos then all you need is our photo editing program FreePhotoTool.com
Simply create an image from scratch and start using the tools on the left side to modify the graphic, or upload your own or your friend's photo to edit and add effects to them.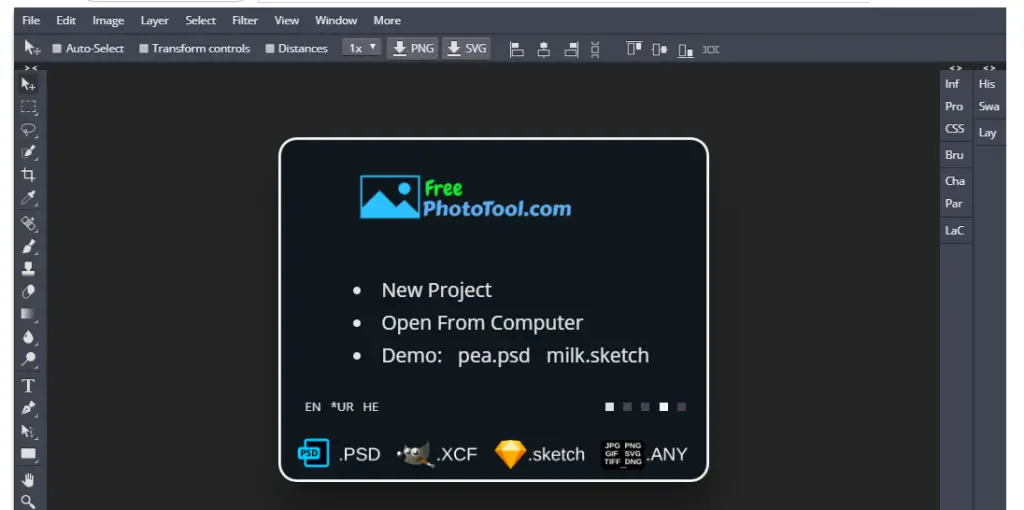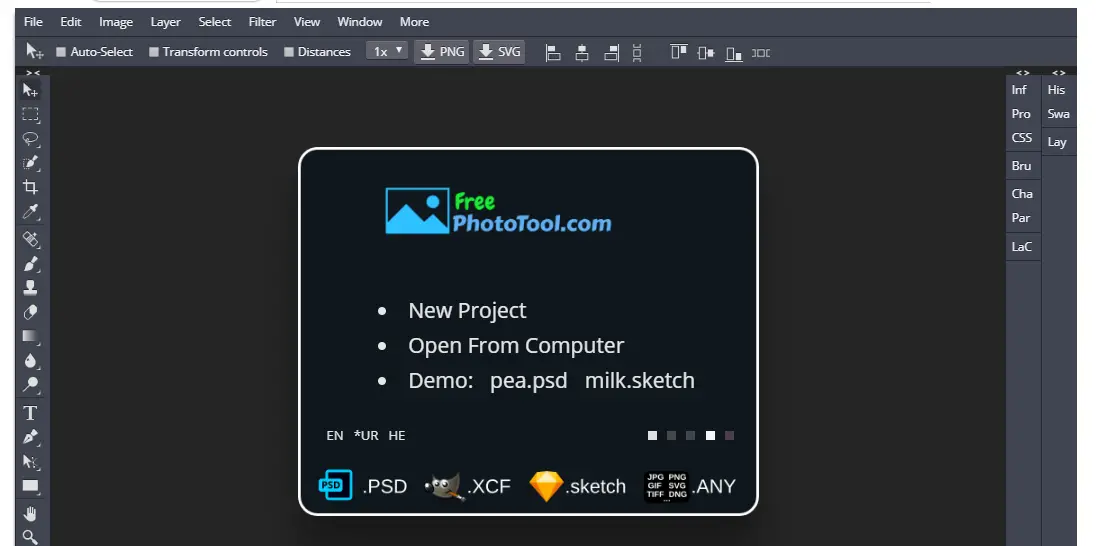 It is also a must-have tool for the bloggers, freelancers and website designers.
The all in one image editor makes it easy to create graphics for websites, just play with the tool and come up with cool things.
Free Photo Editor Main Features
it is a Web-based photo editor and does not require any downloading or installation.
Easy to use and Simple interface makes it easy to edit photos.
Cross-platform, it can work on any operating system and on all browsers.
it is absolutely free to use anytime, anywhere.
Unlimited possibilities, it has almost all the basic functionalities of Photoshop.
How does it Work?
Free Photo Tool uses Photopea.com API, Thanks to the developers whose creative abilities came with this Photoshop online free image editor.
Start working with the app by creating a new file in the main menu, choose the width and height
and use the layers tools, adjustments, sizes, cropping, moving, erasing, selecting, and lots of other built-in features to edit your photos.